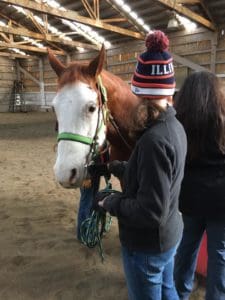 Yesterday was a very special day at Scooters Place. This was what Karen Gagne dreamed of when she purchased Sophie and saved from a horrible death at slaughter. Thank you to Marla McGrew and Pacific NorthWest Feedlot Coalition – PNWFC who brought Sophie to our attention. Also we want to thank Cindy Perman Woodcock for all of the work you two do to save the horses you do.
Here is a Happy Beginning to all of your hard work. Your dedication has made a huge impact of this families life.
Sophie is bringing so much joy and respite to this mother and her son with special needs.
Such a blessings!!