Donate through Clearview Tru Value Hardware.
Many of the items we need and use can be purchased directly through our friends at Clearview Tru Value Hardware. If you are interested in helping with feed, grain, bedding pellets, and want to speak to a person you can just call and they will take their order and deliver it to Scooters with their regular deliveries – 360-668-6363.
Mention Scooter's and they will donate 10% of your purchase back to us!  Have them ship it to their store and let Scooter's know when it's available for pick up to save on shipping costs.
If you are donating towards our general account, rather than purchasing a specific item, please let them know your donation should go on Scooter's account.
Dump Trailer
Tractor
Hay for our horses
Alfalfa for our horses
Grain for our horses
Cleaners
Scrub brushes
Winter Blankets
Halters
Leads
Blanket Express
These wonderful folks at
Blanket Express
do all our laundry at a reduced rate.  You can help with this large monthly expense by applying a donation directly to our account.  Please also consider them for your own equine laundry needs.
Lonnie Emery Horseshoeing
Lonnie Emery does all of our shoeing at a great non-profit rate, however you can see how many horses we have.  Please consider Lonnie for your own shoeing needs – (360) 632-0363.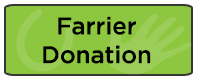 Amazon Wish List
Many of the items we need can be ordered directly from our Amazon Wish List and shipped directly to the barn.  Thank you in advance for your generous donation.